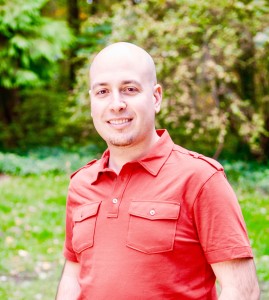 Like you, I've struggled with old emotional wounds and hard to break habits that have inspired me to embark on the path of increasing my self-awareness, self-acceptance, and sense of connection with others.  My work over the years as a musician and environmentalist along with my spiritual path have all informed my work as a therapist.  I believe in your innate wholeness and value your unique situation, perspective, and path.  I know the importance of creating a safe, secure, and open relationship with you that can guide and support your growth and healing and allow you to explore your creativity, passions, and connection to your inner guide.
I am a Licensed Professional Counselor in the State of Oregon. I received a Masters degree in Clinical Mental Health Counseling from Portland State University in June 2012.  I completed my internship at the M.E.T.A.(Mindful Experiential Therapy Approaches) Counseling Clinic in Portland, Oregon, where I counseled individuals, couples, and groups.  In June 2013, I graduated M.E.T.A.'s  Two-Year Comprehensive Training in  Hakomi, RC-S, attachment interventions, and trauma release methods. Along with providing individual and couples counseling, I also teach group seminars for therapists on Overcoming Compassion Fatigue, Secondary Trauma, and Burnout. I am a Certified Compassion Fatigue Professional (CCFP) through the International Association of Trauma Professionals (IATP).  
I grew up in Eastern Pennsylvania and now make my home in Portland where I enjoy spending time with family and friends, playing guitar, hiking, camping, and tennis.