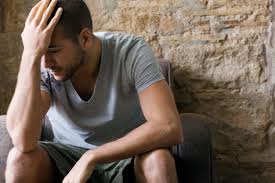 Trauma Therapy
Are you the survivor of physical, sexual, or emotional abuse?
Have you ever experienced or witnessed a life threatening event (i.e. car accident, natural disaster, war)?
Has the death of a loved one, divorce, or on-going neglect created scars in you that prevent you from moving forward in your life?
Do you suffer from?

panic attacks
nightmares
flashbacks from a terrible experience
unexplainable feelings of rage or anger

Do you find yourself?

isolating from others
feeling empty, numb, stuck, and distracted on a regular basis
hyper-sensitive to touch
anxious or depressed
experiencing physical symptoms that you or your doctor can't explain
Not all of us realize that we have been traumatized. Often we can function really well in certain areas of our life like our careers or maintaining our home, but we struggle to have satisfying intimate relationships with others or can't seem to maintain friendships. Trauma takes different forms with different people.
You may have experienced an event in your childhood that you didn't think was traumatic, but thirty years later you have started to experience the symptoms mentioned above. I believe the symptoms of trauma start to appear because you are ready to start healing!
Conventional talk therapy alone tends not to be very effective in resolving trauma symptoms. I practice trauma therapy using mind-body counseling approaches which enable you to feel the connection between the traumatic memories stored in your body and the thoughts and beliefs that cause problems for you throughout your life. With this body-centered approach, healing these wounds becomes attainable. Together, we will start to engage your body's inner wisdom to propel you towards feeling comfort, ease, and vitality in your mind and body again.
I have years of experience using various trauma therapy approaches and trauma-release methods learned through my comprehensive training with M.E.T.A. (Mindful Experiential Therapy Approaches) and my counseling education at Portland State University.
If you're ready to take the first steps towards healing your trauma, schedule an appointment with me today. Give me a call at 503-954-4852 or click here to schedule an appointment. I look forward to meeting you!